It's Yes! The cut-off wheels are made of high hardness resins and special preferred abrasive, they allow the large linear velocities that exceed 50m/sec, and not readily rupture; the sharp blade and low cutting heat are help to minimize the interference.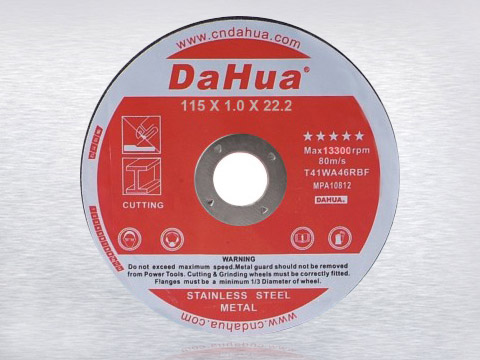 Superabrasives are nature of extremely high hardness, therefore they can process a variety of high hardness materials which cannot be processed by the general abrasives, such as the diamond abrasives or diamond tools.
A superhard cut-off wheel is featured with less wear, long life cycle and high grinding ratio. In reasonable use conditions, it will bring good economic results, especially for those materials that ordinary abrasives cannot process.
Duhua grinding wheel company is a cut-off wheel manufacturer in China, we also provide ultra-thin resin grinding wheels, inox cutting discs and other products, which has the proprietary intellectual property rights.