Fiberglass base of flap wheel generally is made of three kinds of materials, which are ordinary cotton material, cotton and polyester blended material, as well as the pure polyester material. For those different materials, polyester material has the maximum hardness, while the ordinary cotton material due to the lowest hardness, are most likely to wear.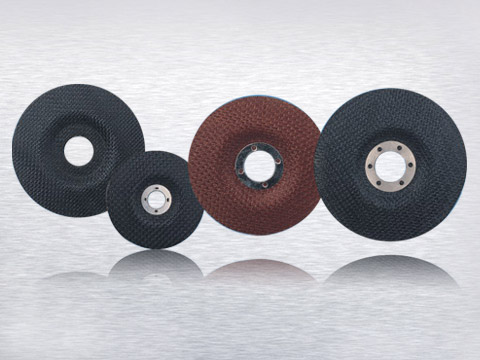 In order to extend the life of the China flap discs under the premise that take full advantage of all the blades of flap discs, it is necessary to select the best fiberglass backing according to the hardness of the material to be polished, the polishing pressure and the amount of grinding.
When selecting polyester backing sand sheet in a lower pressure, it will lead to failure due to metal debris covering after the placer blunt; While choosing cotton backing sand sheet in a larger pressure, the blade will appear situations of wear too fast and use life shortened.