Abrasive discs are used in quite many industries, especially in the metal and woodworking, semiconductor production and ceramic manufacturers. Because of some excellent capabilities and properties of grains, grit sizes, mountings and backings, the cut-off wheels may be extensively applied to some other fields.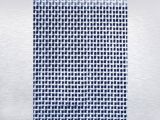 Types of abrasive disc backing
1.Cloth disc backing. They are made of woven fabrics like cotton, and used in industries where abrasive planing is required.
2.Fiberglass backing. These are commonly thicker than cloth. They operate through the use of chemically treated fibers of cotton and cellulose. While the disadvantage of this backing type is it curls in humid weather conditions.
3.Film abrasive disc backing. In such a type, abrasive grains are found on a plastic film.
4.The likes of sponge discs are those whose abrasive grains are bonded to a layer of foam or sponge or any other soft materials such as felt paper.
5.Metal discs. They are those with abrasive grains usually bonded to metals, such as inox cutting disc.
Besides above typically ones, some other forms of abrasive backing types include non-woven, paper and screen.