Nowadays, more and more mechanical products need grinding wheels to process. Among them, the cutting disc is a very important part. Today I will introduce its classification and application.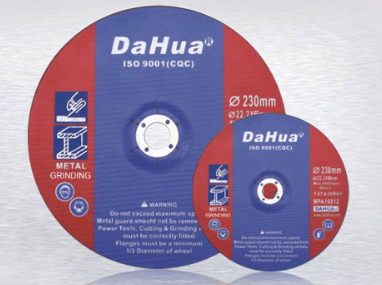 Classification of grinding wheel cutting discs
  According to the material produced, it can be divided into two main categories, one is the fiber resin cutting disc and the other is the diamond cutting disc. Grinding wheels of different materials and the scope of use of the disc are different.
  Application of grinding wheel cutting disc
  1. The fiber resin cutting disc is mainly made of resin as the binder, glass fiber mesh as the ribs, combined with a variety of materials, suitable for cutting alloy steel, stainless steel and other materials. It has beam center cutting methods, one is dry type, and the other is wet type. The cutting method can be adjusted according to the cutting object.
  2. Diamond cutting blades are mainly used to cut hard and brittle materials such as prefabricated plates, stone, ceramics, etc.
  From the article, we can see that if you want the grinding wheel to run normally, you must understand its cutting discs.