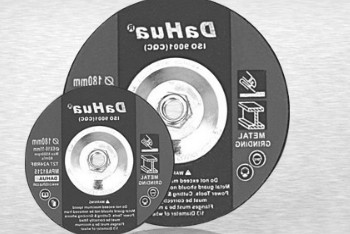 Grinding wheel is an important type of tool in the grinding process. In order to increase the contact force and friction force during the process, its surface presents a certain graininess and roughness. So what do you know about its types? What are its uses?
  1. Cutting wheel
  Cutting wheel is also one of the more commonly used types of grinding wheels. The cutting wheel is a very thin and tough cutting tool with a wide range of applications, such as cutting some metals, ceramics, marble, glass and so on.
  2. Ceramic grinding wheel
  Ceramics are fragile, but if the surface of the newly fired ceramics needs to be polished, you need to use a ceramic grinding wheel. The ceramic grinding wheel has good heat resistance, sharp cutting, high grinding efficiency, smooth and uniform surface treatment and high consistency.
  3. Grinding the wheel
  The grinding wheel is mainly used to process and correct the shape of metal parts. The surface of many objects needs to be smoothly polished, and it is used when the shape needs to be corrected, such as burrs and defects on the surface of hardware.
  The above are the types and uses of several commonly used grinding wheels organized by the editor. You need to choose the grinding wheel according to the occasion.