We know that grinding wheels are made by bonding abrasives with fiber, resin or rubber. It can cut quickly and accurately, and the cutting is neat and burr-free, which is a good helper for production.
  Pay attention to the following when using ultra-thin grinding wheels: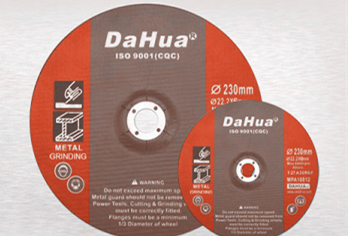 1. If the grinding wheel is marked with the direction of rotation, it should be consistent with the direction of rotation of the machine tool in order to exert its performance.
  2. Be sure to check carefully before installation to see if the grinding wheel is damaged or deformed.
  3. The grinding wheel must be matched with the machine tool, otherwise it will be prone to wear, abnormal heating and poor sharpness.
  4. Do not touch the grinding wheel with your hands or other parts of the body during the turning of the grinding wheel to avoid accidents.
  5. If any abnormal phenomenon is found during the cutting process, it should be stopped for inspection.
  6. If you find that the grinding wheel is not sharp, you can trim it.
  The above six points should be paid attention to in the process of using ultra-thin grinding wheels. I hope everyone can use the grinding wheels reasonably and scientifically.