The high-temperature resistant glass fiber disc is mainly made of ternary system glass balls. The processed glass fiber can withstand a temperature of up to 1200℃ in a short time and a long-term working temperature of 1200℃. It is mainly used for high-tech products. Production.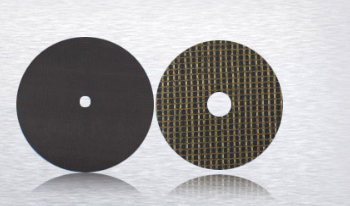 Main performance of high temperature resistant glass fiber disc:
  1. High temperature resistance: 280--1000℃
  2. Insulation, anti-static, etc.
  3. Good heat insulation performance and good sealing performance.
  4. Corrosion resistance, aging resistance, weather resistance
  5. High strength, high modulus, low elongation
  The main purpose of high temperature resistant glass fiber disc:
  Used for insulating materials such as motors, meters, and electrical appliances. It is also suitable for filling materials, soft joints between boiler and furnace wall or furnace body, insulation of heating pipes, chemical industry, machinery, pumps and other industrial fields.
  Such as electrical insulation materials, thermal insulation materials, cable fillers, fireproof materials, wicks, seals, winding heating wires and heating elements.