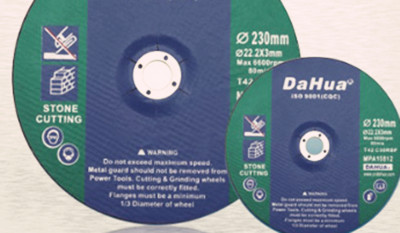 Grinding wheel machines are very common in industrial production. The correct replacement of the grinding wheel can provide an extra guarantee for the safety of the operator. Next, the editor will introduce how to replace the grinding wheel. I hope it will be helpful to friends who usually use it!
  First of all, we need to prepare the tool for replacing the grinding wheel, namely the grinder wrench.
  Then remove the grinding wheel that needs to be replaced from the grinder, and press the red button on the front of the grinder with one hand. The purpose of this is to lock the grinding wheel and prevent it from rotating when it is screwed. With the other hand, turn the grinder wrench counterclockwise to loosen the nut that secures the grinder.
  After loosening, gently unscrew the nut by hand and put the nut in place.
  Remove the old grinding wheel by hand.
  Install the new grinding wheel to be used in the slot.
  Put the nut on the thread of the fixed grinder by hand, and screw it gently by hand.
  Tighten the nut with a grinder wrench to prevent the nut from loosening during use of the grinder, causing unnecessary damage. This completes the replacement process of the entire grinding wheel!