Grinding machines are very common in some industries. Because the grinding wheel has certain risks during use, whether the grinding wheel is installed correctly, whether the installation requirements are up to standard, and whether the operation is regulated is directly related to the operator's safety. The following describes the grinding wheel installation. Things to note:
  Before the grinding wheel is installed, the quality of the grinding wheel should be evaluated, and the grinding wheel should be tapped. If the sound is crisp, the quality is no problem.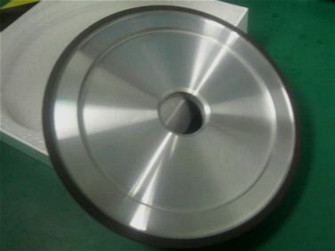 Secondly, it is necessary to determine the location of the grinder installation, generally choose a location with few people, if the plant has a special space for the grinder, it is better.
  Once again, when installing the grinding wheel, ensure that the balance is up to standard. If the installation is unbalanced, on the one hand, the surface of the product will be uneven, and on the other hand, the grinding wheel will be broken.
  In addition, we must pay attention to the grounding problem. In many cases, the grounding protection device is not comprehensive, resulting in an accident.
  Finally, it is necessary to pay attention to whether the chuck and the grinding wheel are matched. The diameter of the grinding wheel chuck is not less than 1/3 of the diameter of the sanding disc, so it is necessary to regularly check the matching of the chuck and the grinding wheel.
  In the above questions, everyone should pay attention to the installation of the grinding wheel. If any part is not installed properly, it will pose a threat to the operator's personal safety.