China grinding wheel construction:
The elements that make up the china grinding wheel:
1. Abrasive:
Cutting metal directly
2. Bonding agent
Combine the abrasive particles and make the china grinding wheel safely rotate at a certain speed
3. Stomata
The gap between the abrasive and the bonding agent helps to remove the iron filings and maintain the wear debris effect.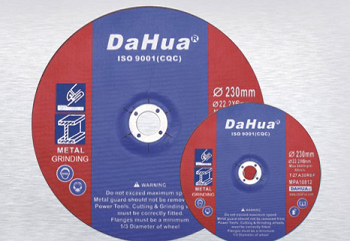 Grinding performance of the china grinding wheel:
Abrasives must have the characteristics:
1. It must be a mineral crystal with considerable hardness, which can resist external force and not break when processing the workpiece.
2. It has the characteristics of being difficult to deform and not easy to wear when the force is applied.
3. Must have heat resistance, abrasive particles do not melt, deteriorate in the high temperature generated by the grinding process
4. Must have chemical stability, in the grinding is not as good as the grinding fluid chemical reaction.