The twisted wire brush is commonly applied in a variety of industries, because spiral brush can be twisted to any angle, and can reach the recesses of the tools and machines, which effectively guarantees a clean sweep of the dirt. For those manufacturers equipped with a lot of machines having mass productions, removing dirt from every corner of the machines is needed to make sure they are in working condition for long, so to save cost or gain more profit.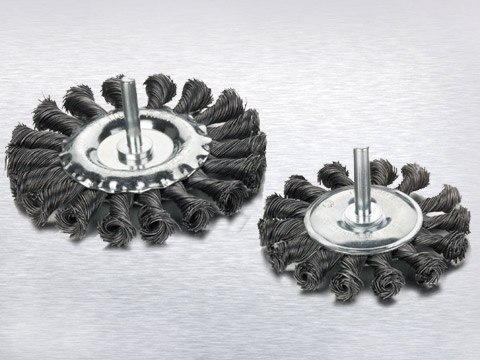 1. The use of the twisted wire brush is essential in industries like food processing, metal scrap, floor cleaning, car wash, clean-up of conveyor belts, road maintenance.
2. A spiral wire brush can do thread cleaning, removal of rust, making sure that oxidation does not take place, surface finish and any other intensive brushing.
The choice of spiral brush will depend on the application, therefore the kind of bristles need to be selected.
1.A nylon brush is flexible and can be used with a degree of harshness too.
2.Metal bristles tend to scratch the surface and quickens the expiry date of the machine.
3.For surface polishing there are many sizes of brushes and its filaments.
4.For effective cleanliness and reuse of the machine or even the container there are also ferrous and non-ferrous wires, natural or synthetic fibers. They are able to withstand vigorous cleaning.
5. The other materials that are used include prolyethelene, polyester, polyproplene, horse hair and Tampico. The polypropylene can be used for surfaces of high moisture content. For various stem, fuel and oils the use of polyphenylene Sulfide is an optimum choice because of the high solvency resistance.